What I'm Reading Wednesday: Must have Fall Inspiration Mags
Not reading anything that will change your life, make you thinner, help you make more money, or help you raise your kids to not be on Teen Mom this week.  But these reads will inspire you to create something orange, with pumpkins, and make you want to bust out your apple cider candles and pretend it's fall when it's really still 90 degrees outside.
(Um, Hello chevron pumpkins!  I will be using some Vintage White and making some of these!)
Cottages & Bungalows
Pinning the round frame on this front door with the rosettes in place of a traditional wreath.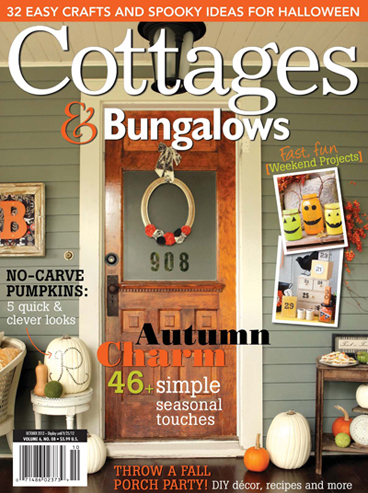 Flea Market Décor
I couldn't find a website for this one and it's the first time I purchased it.  They had me at the words "flea market".  I'm an easy sell.
What are you reading, pinning, creating, learning this Wednesday?
Share this with your peeps!