I have been searching high and low for a honeycomb shaped stencil since I posted about my obsession last week.  After perusing all corners of the internet I came up empty handed.  I took matters into my own hands and whipped up a printable stencil and painted my son's toy box.  I loved how easy this project was so I just have to share my free printable stencil with all of you! 
First you need to print out the stencil on regular old printer paper and cut it out.
I traced the stencil onto an old file folder.  This allowed me to have firmer paper when I outline it onto my furniture.
Then I cut it out.
I painted this toy box using a 4oz sample of CeCe Caldwell's Chalk and Clay Paints in Santa Fe Turquoise with a smidge of Cottonwood Sienna to give it a vintage green hue.
I measured the middle of the toy box , using a leveler and a piece of chalk, I drew a line to keep me centered when I outlined my honeycomb pattern.
And then I started tracing. And tracing.
I have to give a shout out to my mint green nail polish.  Yup.  Minty fresh nails. 
Here is the top of the toy box all traced up.
To paint over my chalk outline I used a small angled paintbrush.  When painting small patterns I prefer angled brushes because I can move my brush in any direction and still get a crisp, clean line.
I chose Nantucket Spray for my honeycomb color.  It has a soft hint of mint to it.  Do I need to remind you that I lurve mint?  
Once I had the top all painted I couldn't resist standing back and admiring it.
More lovely honeycomb.
I also painted the bottom molding and the lip of the lid to give it some extra umph and sealed it with Durable Satin Finish to protect it from sticky toddler hands.
I am so happy with how this little project turned out!  And in case you are wondering if all of that tracing is worth it, I timed myself, start to finish, on the entire project.  It only took me 45 minutes to trace the whole toy box and then paint over the chalk outlines. 
If you are wanting some honeycomb in your home you are in luck!  You can download the free printable stencil here!
What are you planning on honeycombing?  A wall?  A painted rug?  I would love for you to share your projects with me by posting a pic on my Facebook wall or send me a tweet on Twitter!
Have a great weekend and happy honeycombing!
Pssst… I have a secret to tell you.  One of the best furniture painting techniques requires no furniture painting skill at all.  It's all about adding fun and funky adornments to your pieces of furniture to add originality to your work of  art.  Here are 5 easy ways and affordable ways to add flair to your furniture.
Monday I posted about transforming this end table in Emerald Isle.  What I didn't tell you was that I added a faux key hole to give it a vintage vibe.
I bought this set of keyholes at Hobby Lobby, in the scrapbooking section, with my 40% off coupon of course!  The keyholes came with brads so I used them to nail the keyholes into the furniture.  Poof!  Now I have a unique keyhole to an otherwise boring table!
Over at Midwest Living they transformed this piece with wooden appliqués from a hardware store.  You can find these at bix box stores or even at Hobby Lobby and Michaels.  I love how they chose to paint the appliqués in a contrasting color.
Photo courtesy of Midwestliving.com
Becky at Infarrantly Creative used tin tiles from the hardware store to dress up her bathroom vanity.  These can be purchased for around $4.00 each but give a high-end look.
Photo from infarrantlycreative.net
Soyouthinkyourcrafty.com used tacks to achieve a faux nail head effect.  So West Elm on a Dollar Tree budget!
Photo Source: So You Think Your Crafty
  Sawdust and Embryos used an overhead projector to transfer this image onto an old dresser.  I use this projector but she points out local libraries will let you check them out for FREE!
Photo from Kristen Duke Photography
You can always Modge Podge paper onto a dresser to transform it like I demonstrated in this segment on FOX 25. So easy, affordable, and the options are endless!
What is your favorite way to fancy-up your furniture?  Share your tips with us!
I am back in blogging business!  After a week of my camera being out of commission it's fixed and I have a quick little tutorial to share with you all about Metallic Pigments.
I had a friend send me some powdered pigments last year.  It was a box that included an array of pigments but what caught my eye the most were the metallic Mica pigments.  So I whipped up this silver metallic dresser using the Silver pigment. 
Since August this continues to be my highest traffic blog post.  And month after month I received questions asking me "where do you get metallic pigments from?".  So I asked my friend and she said the company was no longer making them.  Whaaat?  I have been searching everywhere and finally found some metallic pigments I felt were at an  affordable price but still high enough quality to share with you folks.
So let me introduce to you Metallic Pigments:
Antique Gold
Antique Silver
Antique Bronze
They are only $4.99 can all be purchased in my online store or in my retail locations. 
These metallic powdered mica pigments that are non-toxic and can be mixed into virtually any medium and applied to any surface! Since they are not metals, they will never rust or tarnish. These metallic powdered pigments are ideal for mixing into clear or dark wax to add a metallic sheen to your furniture projects. The 3 gram container will tint approximately half a pint of wax and should be enough pigment for one large project.
So now that you know all about pigments your wondering how the heck you mix these into your wax?  Let me show ya! It's super easy.
Start out with Clear or Dark Wax.  I prefer to use Clear Wax but that's just me.  You will also need a paper plate (ooh la la, fancy!), a paint stir stick, pigments, and a brush.
Scoop some wax out onto your paper plate.
Sprinkle some pigments on the wax.  I don't measure I just eyeball it.  If the color doesn't look saturated enough I add a little more.  That's how I do my cooking too.  But my husband is the measure-every-teaspoon kind of cook so you can measure your wax to pigment ratio if you must.  I never have so I can't help you in this department.
I then mix it up with my stir stick.
And then I brush it on.  You can wipe off after brushing for a more subtle effect.  This is Emerald Isle with Copper Pigments.
I have not tried mixing the pigments into paint directly but when I do I will let you know how it works out.  I have mixed colored non-metallic pigments into paint (like black into Maine Harbor Blue to make a Navy).  When mixing pigments into paint it's important to mix the pigments with either water or vodka first and then add it to your paints.
To see the full reveal of this Emerald piece you will have to wait until Friday.  Sorry loves.
Here are some paint and color combos that I think are worth trying.
Vermont Slate with Antique Silver tinted Wax.
Virginia Chestnut with Antique Gold tinted Wax.
Destin Gulf Green with Antique Copper tinted Wax.
Seattle Mist with Antique Silver tinted Wax.
California Gold with Antique Gold tinted Wax.
Blue Montana Sky with Antique Copper Wax.
Can you tell the options are endless?
I'm off to pack my suitcase for Blissdom, a blogging conference in Dallas. 
Ugh.  Welcome back old high school insecurities!  I hate deciding what to wear to stuff like this! I leave for the Big D tomorrow morning and will be staying at the Gaylord Texan Resort & Convention Center a.k.a. Fancytown, where the conference is held. 
I can't wait to share with you all that I learned.  Make sure to follow me on Facebook, Twitter, and Instagram to see all of my travels.
Until then, are you excited about Metallic Pigments?  I feel like I might put some on everything I own.  Including my body.  It's an all natural product so what could it hurt?  Ha!
Raise your hand if you hate taping off mirror edges to paint it?  Ok. I see I'm not the only one here who hates it.  I have a super easy tip to share with you on how to paint a mirror frame without taping off!
I have owned this Pier 1 mirror for 7 years.  I still love the shape of the mirror but the color scheme really doesn't go with my decor anymore.  Looks like it's time to work some Refunking magic and paint it!
  Can you imagine taping off these curvy edges?   Not my idea of a good time on a Friday night.  So I used my super top secret tip to painting mirrors without taping off the edges.  Are you ready for it? I shove card stock into the edges of the frame.  Fancy, right?
I then painted it with a mixture, half and half, of CeCe Caldwell's Blue Montana Sky and Smoky Mountain Gray. After it dried I applied Dark Aging Wax. 
Applying the wax softens up the edges of the paper so you can easily pull it out without having paper residue left on the edges of your mirror.  I remove the paper as soon as I am done waxing, before it dries. 
And here is the final product.
Sorry, my mantel isn't styled yet because I am working on a big reveal for ya'll on my living room mantel and built-ins.  It involves a shower curtain.  Yes, a shower curtain.  Believe it. 
Eeek!  I am also have the winner for my 3-Year Blogiversary Giveaway!  The winner is:  Taylor Hoffman!  Ahhh!  I'm such a dork, I have had butterflies all day waiting to draw the name!  Congrats! 
So, what's your super secret top secret trick that saves you time?  This mirror trick is one I can't live without!
I have a new favorite tool I just HAD to share with you all!  A buffing brush that attaches to your drill to achieve a super smooth, lustrous, shine to your waxed furniture. If you have ever wondered how to buff furniture wax, this is the way to go!  The lazy girl's way to buff!
 I always dread buffing, especially on large pieces.  To help take any mystery out of this gadget I  made a super quick, non-fancy, on the fly, video to demonstrate how to use it.
You definitely don't HAVE to use a drill attachment brush for wax buffing.  You can use a lint free cloth, wool skirts from the thrift store work great, old baby onesies, or t-shirts.  This is what I use but do what works for you.
Not to shamelessly self promote, but I do carry them online here, in my retail stores, or I am sure you can find someone near you that carries these as well.  I loved this drill brush attachment I HAD to share them with my customers because now I can't live without it and I'm sure you won't be able to either! 
On another note, I just drove back from Dallas with my paint BFF Donna from Doozie's Corner to do a sneak peek at some new products from CeCe Caldwell's Paints.  Here are some hints:  Glaze & Aging Dust!  All Green and GORGEOUS! 
We had such a fun time meeting new retailers and catching up with old friends!  All I have is an Instagram pic, but that will have to do!
(Me, Jo Ann the CeCe Southwest Distributor, CeCe, and Donna)
But enough about that.  I hope this helps you in your wax buffing!  What's your favorite way to buff your waxed furniture?  Am I missing out on some top secret buffing tricks?  Share 'em here!
One of the most intimidating things about attempting  Milk Paint for the first time is the fact you have to mix it yourself. I feel ya.  I purchased several bags from a local woodworking store a couple of years ago and I never used it.  Although I would consider myself an "advanced" furniture painter the whole mixing thing really made me nervous.  Don't let that nervousness hold you back.  Here is how I mix Miss Mustard Seed's Milk Paint and I hope it helps you get over your fear too.
Miss Mustard Seed has really done a wonderful job of teaching her customers how to use her product through her video tutorials (which you can find here.)  She recommends using a blender or hand mixing your milk paint in a cup.  Here are a couple of problems I have experienced with both methods.
1.  Mixing paint in a blender requires that I have to clean the blender.  I am way to lazy efficient with my time to do such a thing. 2.  I have hand mixed milk paint in a cup many times, but my little hands can never get the paint perfectly smooth like a blender can.
Both methods of mixing milk paint are great.  Do what works for you.  But, my little secret to mixing silky smooth, lump free, milk paint is A MASON JAR.  Yes, for $2.00 you too can mix the perfect batch of Milk Paint! 
Start out by measuring how much Milk Paint you need.  In this case I was painting 4 dresser drawers and a small chair so I measured 1/4 cup of Miss Mustard Seed's Milk Paint in Kitchen Scale (one of my personal favorites).
Then per the directions I add warm water.  The directions state to mix 1 part Milk Paint to 1 1/2 part water.  I like to start out by mixing equal parts milk paint and warm water. So here I am mixing in 1/4 cup of warm water.  I also prefer my paint to be a little thicker, but once I mix it up, if it seems too thick, I eyeball a little more warm water into my mason jar to thin it out.
Yes, it can look a little gritty and scary at first.  Put the lid on and move to the next step before you chicken out.
Now, you shake that mason jar for a minute or two.  I also tell myself, whilst doing my milk paint shaking, that this activity also benefits my arm flab.
Now, you are ready to paint.  See the smooth perfection?
Like a baby's bottom I tell ya.
I also like this method because any Milk Paint leftovers must be stored, covered, in your refrigerator for 7-9 days for it to last once mixed.  Now, I can just screw the lid back on the mason jar and resume my projects the next day.
Here is a quick peek at the dresser I worked on today.  I can't wait to show you the transformation!
So, be honest: am I the only one who was nervous to mix Milk Paint? 
UPDATE: If you want to see the reveal of this dresser you can click HERE!
If you want to try Miss Mustard Seed's Milk Paint out for yourself you can shop in-person at one of our retail locations, browse our online store, or locate a retailer near you!
I am sharing this Milk Paint Tip & Trick at:
Tipjunkie.com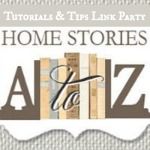 Want More Refunk My Junk?
You can Sign Up to receive my posts in your Inbox, Follow me on Facebook, Twitter, or Pinterest! Only 8,347 other people are doing it, why not you?
Welcome to the wonderful world of shopping on Craigslist!  Where furniture can either be free or overpriced!  Let me share with you my Top 10 Tips for Buying on Craigslist and ensuring  you have success in finding quality furniture pieces for your home or business!
Warning!  Craigslist can be addictive.  Looking for the next good deal provides a high like no other.  So, once you start browsing, beware!  Craigslist has been a cuss-word in my family in the past.  Warn your hubs you will be browsing ahead of time! 
I'm gonna start this Top 10 Tips list off at number 10, David Letterman style.  But they are not in any particular order.
Tip #10.  Browse for furniture under the For Sale By Owner.  Do Not include in your search For Sale by Dealer.  Otherwise you will have 18 bazillion mattress and futon ads from some cheeseball clogging up your search list. Don't do it.
Tip #9:  I always search for pieces $150.00 or less.  This helps me avoid the time suck that is me, mentally of course, making fun of the guy who has his grandma's buffet for sale and is sure he's going to get $2,000.00 for it. 
Tip #8:  A list of great keywords to use in your search criteria are:
Refinished: great for furniture who's seller is suggesting it needs to be refinished.
Painted or Repainted: You might find some inspiration from other furniture painters in this search, but you are also looking for items where the seller is saying it needs to be repainted or they have had a failed attempt to paint it. 
Free. Duh?
Reduced.  Great for finding sellers who are moving or are ready to be rid of the item.
Curvy
French
Provencial
Duncan Phyfe
Drexel
Ashley
Solid Wood
Antique
Vintage
Old.  Usually means that they are ready to get rid of it. 
Chipped.  As in paint or wood.
Repair.  If it needs repair how much does it need and can you tackle it?
Tip #7:  Don't let a posting from someone who has no photo up deter you.  Email and ask them for a photo and also offer to allow them to text the photo to your mobile phone to make it easier.  I have done this and scored a gorgeous buffet for only $65.00. 
 Tip #6: Offer to show up, on time, with cash in hand.  Your email should say something like "I am really interested in this _________ you have for sale.  I can come anytime this evening with cash in hand, ready to pick it up.  Please let me know what time will work for you." 
After selling on Craigslist for several years I know that potential buyers will contact you promising to buy your item but then never follow up or call back.
Tip #5:  Ask for dimensions of the piece if they are not in the listing. 
I once had my husband go pick up what I thought was a dresser.  But when he arrived it was a small jewelry box, he paid the seller and then brought it home.  When he showed it to me, I was furious (at myself!).  I should have asked for the dimensions, but I had gotten so excited about the price I didn't even think about it!  BTW, the above picture is not the picture of the "dresser/jewelry box" but you get the idea. 
This leads me to Tip #4:  Don't feel pressure to buy something just because you met up with the seller to purchase it.  If you get there and it's too small, the drawers won't come out, a leg is broken, or – in my case- it's jewelry box, don't feel like you have to buy it.  Just tell them thank you and move on.
Tip#3:  If you think the piece of furniture will go fast in the Craigslist world, offer full price and don't try to haggle just to get $10.00 off.  Cough up the money so you can ensure you will be the first in line to buy it. 
Tip #2:  But negotiating is fun and many times sellers put a buffer in their asking price so they can lower it when asked for a better deal.  I sold my furniture as a hobby on Craigslist for 2 years before I started my business and I always priced my pieces a little higher just so I could have some flexibility to come down on the price.  And when someone asked me to take $20.00 off the listing price, I almost always agreed.  Ask.
Tip #1:  Safe and smart is the key to picking up from a Craigslist seller.  Ask to meet in a public place, like a corner gas station by their house.  If they can't do that then take your husband (but don't send him alone because then you will be the proud new owner of a jewelry box!) or take a friend with you.  Don't meet after dark if possible and if you do have to go alone, make sure someone knows where you are going.  When you call the person on the phone prior to pick-up, you will get a feel for if they are a weirdo or not.  I have never had a problem with buying on Craigslist, but I also use these safety guidelines, so that helps.
This list is in no way a scientific process, but it works for me.  What success have you had buying on Craigslist?  Do you have a favorite tip or trick?  I would love to hear 'em!  And don't forget to visit my Top 10 Garage Sale Tips here.
BTW, tonight I am headed for Arkansas for a 160-mile garage sale called Bargains Galore on 64.  I can't WAIT!  I am going with one of my paint customers/workshop student-turned friend. I will make sure to take tons of pics for ya'll and let you know what steals I find!  I almost couldn't sleep last night I was so excited!
Garage sale season is in full swing, so I have been religiously hittin' up the garage sales on Friday mornings hunting for good deals on furniture and even some personal items for my home. 
I have a storage unit where I stockpile furniture , because when winter comes, I can go back and shop in there instead of vying for items on Craigslist like everyone else does.
I pretty much have my garage sale routine down to a fine science. Here are my top 10 tips to help you be a successful garage saler.  Whether you are wanting to flip furniture or just find some good deals for your self personally, having a game-plan is the secret to garage sale success!
1. Make your list.
 What are you looking for?  Is it a buffet?  Outdoor toys for your kids?  Vintage aprons?  A desk?  Make a list and update it often.  Sometimes I forget I wanted to keep an eye out for something and miss out on buying it at a G-Sale because I hadn't written it down.  I keep an ongoing list in the notes section of my iPhone.  Some of my best thinking goes on in the car, so I can make a quick note (not driving, mind you…) and not forget later. 
2.  Also, measure any spaces your are looking for pieces of furniture for and make note of that.  Like your entry way, or the space you want to fit an end table in.  I would hate it when I would find the perfect piece and then drag it home, only to find out that it was too big. 
3.  Throw a tape measure in your purse or glove box. 
 I don't leave home without one. 
 4.  Download Garage Sale Tracker.  It's an iPhone app that gives you the closest garage sales in your area along with the sales description.  This is great for mapping out where you will go and what sales will be along the way.   Go. Download. It. Now.
You can also find my Top 10 iPhone Apps I use for my business here. 
5.  Go to the bank and withdrawal money from the teller.  Do not go to the ATM. 
ATMs will only dispense $20.00 bills.  And it's a whole lot easier to negotiate when you have exact change.  It can be realllllly awkward when you talk someone down to $5.00 for an end table and then you hand them a $20.00 bill.
6.  Don't wear your nice clothes or take your nice purse. 
I didn't have a choice when I was headed to work and stopped by a few sales on the way to the office.  I could really tell that I was treated differently when I looked like I had some money to spend.  Now that I am self-employed I never shower on Friday mornings – it really ups the sympathy factor. And if you take your baby only wearing a diaper you get bonus points.  Ok, that was a joke, I'm not that hard-core, but I don't dress him in nice clothes either.  I do live in a more affluent area, so people probably think "Poor thing!  She's driving a truck!  Just give her that coffee table!"  Ha!
7.  If you are looking for furniture or more antique items, go the the older neighborhoods first.  If you are looking for kids toys and clothes go the the newer neighborhoods.  Now, this is not a hard and fast rule, but it is true about 80% of the time.  New homes usually have new families in them with growing kids.  Old homes have more established families or kids that have moved out, so they are more likely to have older parents that have given them old furniture.  Just a theory.  Test it.
8.  If you are wanting to haggle on the price of an item, never, ever throw out the first number!  Instead say "what is the lowest you are willing to go on this item?"  What if you would have thrown out $15.00 but they would have said $5.00?  If it's still too high, then throw a figure out and see what they say.  All they can say is "no", right?
9.  Have cash in your hand when you negotiate.  That helps too.
10.  If you want something, and they are not willing to budge on the price, give them your information and ask them if they will call you if it doesn't sell.  I do this all the time, and I get lots of furniture from this method!  Chances are, if you think it is too high, so will others.  Once their garage sale is over, they are willing to go rock bottom just so they don't have it taking up space in their garage. 
My method is by no means scientific… Or perfect.  It works for me so that is what I do.  But, I would LOVE to hear your favorite garage sale tips!   Leave me some comment love and tell me what your favorite G-Sale methods are! 
I added a new page for your reference in using our AMAYZING CeCe Caldwell's Paints that we carry…  I get lots of questions about application so I hope this helps!  Here are the details; but you can always click on the How To Use CeCe Caldwell's page for future reference! 
Paint Instructions for Use:
Clean and dry object to be painted.  Vigorously shake can for 1-2 minutes.  Remove lid and stir thoroughly.  With a good quality brush or roller, apply one coat.  Allow to dry (2-4 hours).  As the paint dries it is going to become much lighter than it is when it is wet.  Apply second coat, if needed, and allow to dry again.  You can run a fine grit sanding block over your piece before or after you wax.
Clear Wax Instructions for Use:
Clear Wax should be applied in a thin, even coat with a brush or lint-free cloth.  Wipe away an excess.  The surface should then be thoroughly buffed with a dry cloth or finishing pad after 2-4 hours.  For an even hard finish, the wax can be rebuffed 2-4 days after the initial buffing.  This product requires several days to fully cure.  Freshly waxed surfaces should be kept free of moisture and heavy use traffic for about a week or so. 
Aging Wax (Light & Dark) Instructions for Use: (We are getting our next shipment of Dark Wax next week… For right now we are sold out!)
Before first use stir well, mixing wax from bottom into upper layers of wax, as the pigment has a tendency to settle to the bottom of container.  Apply with a brush or rag.  It becomes thin (like an oil) as you work with it.  You can use your hands (no harmful ingredients) to rub into the painted surface.  Allow to sit for 5-10 minutes before wiping away extreme excess.  Leave more wax in the areas that you want the deeper pigmentation.  Remove all wax from areas that you do not want an aged appearance.  Allow to rest another 10-15 minutes, before wiping away all excess.  Apply a second coat if needed for deeper color.  The wax will take longer to dry and use only a cloth to buff.  Aging Wax goes on much lighter, straight from the container, than most dark waxes.  There is no need to lighten with clear wax, prior to use.  For a harder finish, apply a coat of the Clear Wax or Satin Coat several days after the application of the Aging Wax.
 Satin Finish Instructions for Use: (This is a NEW product and I am getting 10 cans next week also!  Squeal!)
Satin Finish is a durable topcoat.  Stir well before use.  It should be applied over painted surfaces in a thin, even coat with a fine brush, foam brush, or foam roller.  This can be applied right over the wax.  For an even harder finish, a second coat can be applied after approximately 6 hours, dependent on weather conditions.  This product requires several days to fully cure.  Freshly finished surfaces should be kept free of moisture and heavy objects.  Heavy use should be avoided for a week or so.  Satin Finish may be diluted 50/50 with water for use on areas not receiving daily abuse.
Happy Painting!
When I started my business one of the skills I had the most difficulty tackling was negotiating prices on junk I wanted to buy. From garage sales, antique stores, thrift stores, flea markets, craigslist, and auctions – the techniques on negotiating a lower price than what is marked can vary.
Here are a few tips I have for bartering.
1. PRACTICE MAKES PERFECT!
The more you ask, the better you will get at it!
2. Never suggest a price first.
If the mirror you want is marked at $45.00 don't say: "Would you take $35.00?"
Instead say " What is the lowest you are willing to go on this item" That way, if they say $30.00 then you just saved yourself $5.00 instead of throwing a price out there.
3. Point out the imperfections.
If it is torn, not sure it is working properly, has wobbly legs, or wonky drawers, point it out.
This will help make your case for a lower price.
4. Don't be embarrassed to ask.
You never know what the seller's situation is. Maybe they have had a low sales day and they are willing to get rid of anything just to make the rent on their booth. Maybe someone gave them the item and they will be happy to get anything for it. You never know what their motive to sell you the item is.
5. Be friendly. Period.
6. Don't wear your fancy clothes.
I have a lot less luck when I am carrying my Tory Burch bag and wearing my wedding ring then when I am not wearing any makeup and I am carry cash in my pocket. If people think you can afford your fancypants purse then they will charge you fancypants prices.
7. If you are buying several pieces, point that out and ask if you can get a discount.
There are many more techniques I use in negotiating, and you will find your own ways that you will have luck getting a bargain.
It has some great tips and tricks for finding and negotiating in the resell market.
And guess what? I am giving a copy away!
Here's how to enter:
1. Follow
my blog
and leave a comment saying you did so.
2. Follow me on
Facebook
and leave a comment saying you did so.
3. Follow me on
Twitter
and leave a comment saying you did so.
4. Leave a comment sharing one of your price negotiating tips!
So 4 separate chances to enter and don't forget to leave your email address so I can contact you if you win! I will announce the winner on Friday!
Good Luck and Happy Haggling!