Although this blog is not dedicated to fashion it is all about being frugal without sacrificing being fabulous.  So I can't help but show you the Easter dress I scored at a garage sale last summer.
I knew I loved it as soon as I spotted the gawdy turquoise and gold adornments on the neckline.  It was my own "Dream Weaver" Waynes World moment.
I realized it was my size and still had the price tag attached.  I asked the woman what the price was and she responded with "$10.00″.  I shoved the $10.00 bill in her hand and refused to make eye contact with her, for fear she would change her mind. 
I do not condone such behavior and it is not good garage sale etiquette.  I was so busy falling in love with the dress I forgot how to behave like a normal person!
Since then, it's been hanging in my closet for 6 months waiting for the right occasion. 
Easter seemed the perfect day to bring it out.  It's my favorite holiday.
No pressures of gift giving.
Good food.
A new dress.
Candy.
And most importantly, celebrating Jesus.
It was a wonderful day spent with family and friends, eating at one of my favorite restaurants for lunch, and then immediately going home and putting on my stretchy pants to take a nap.
I have never been crazy about buying clothes second hand but since scoring this dress I always peruse the clothing in case there are a few gems.  And now my favorite jeans are from a garage sale too.  So glad this dress converted me on to  garage sale fashion!  You can also click here for more tips on garage sale shopping.
What's your best score from a garage sale?
I have lots of goals for my home this year.  One of them is revamping my master bedroom from the dreary gray and purple into a pretty coral and gray pallet. Get ready for some eye sore pics… It ain't pretty!
 Let's take a look at my bedroom now.  I hate it.  I want to burn it all.
Burning is not a realitic plan for many reasons.  We are in a burn ban here in Oklahoma because of the drought, so I might get hauled off to jail for that one.  Also, I gotta reuse and refunk what I have, right?  I wouldn't be in good Refunking form to not do so.
Am I the only one who just shuts the door on their bedroom and waits to decorate it last?  It gets put on the back burner, I guess because company doesn't really see it and you can always just shut the door.  We have lived in this home for 6 years and all I have done in here is paint the walls.
My plan includes painting the mismatched nightstands.  Yes, one is red and was for sale in one of my booths, but the shelving that was there previously was snatched up and used as my Miss Mustard Seed's Milk Paint display. 
I will make some art to fill the blank space above the bed.
Matching glass globe lamps on the nightstands, which I already have from Bargains Galore, I just need to get shades.
I have also already ordered West Elm Organic Cotton Pintuck Duvet cover in Slate (purchased new on Ebay for $100.00 for the cover and 4 shams!), I am hunting for new throw pillow covers on Etsy (a few canidates are here and here), and I am hoping to actually open the sewing machine that has been in the box for over a YEAR and make a throw for the end of the bed. 
I want to get rid of the vanity.  It is somewhat juvenile to have one for someone over 30 years old, but since our bathroom is an open door style, it's hard for both my hubs and I to get ready in there.  It was just a quick fix when we moved in, but 6 years later it is still there.
I am hunting for a dresser/media console to paint coral and get rid of the clunky armoire and donate that to a thrift store.  I will keep my $10.00 Walmart mirror and spray paint it bright glossy white.
Here is my mood board I created to keep my design plan on track.
I am hoping to check a few things off this list in the next few weeks.  What do you think about this fun, new color pallet?
On another note, I am headed to Market in Dallas and a meet & greet with CeCe Caldwell for the next few days.  Make sure to keep up with my travels on Facebook, Twitter, or Instagram.
We are back from our mini-vacay weekend in Eureka Springs celebrating our 5-year anniversary.  And, shocker!  I hauled a few pieces of furniture home from our travels with me! Don't worry, I will give you a run-down of where we shopped.
We left OKC on Friday around  10am and drove to Springdale, AR. It only took us 3.5 hours to get to Springdale and there were several reasons we stopped here.
1. I had to pee.
2. I was hungry.
3.  I didn't want to shop for furniture at the antique shops in Eureka Springs because I knew they would be all touristy-aw-I-got-this-on-vacation so overpriced.  Springdale was only 1-hour from Eureka Springs and after a some online research I found that they had several flea markets.  Worth a stop in my opinion.  You can click here to see a list of Flea Markets in Springdale.
We went by 4 different flea markets and came home with 2 pieces of furniture.  Not the best pickins but not the worst either.
I bought one piece at Discount Corner Flea Market.  It was pretty old school, as my husband referred to it as the "House of A Thousand Corpses".  I have no idea what that is or means but it wasn't that bad.
I snagged this entryway piece there. 
I originally wanted it for my home, because I am desperate to change up my entryway and I can not find the right piece! This piece was 6 inches too long for my space. Boo! But I bought it anyway so someone else can enjoy it.  I will probably eyeball it with a jealousy-ridden sideways glance while it stays in my garage.
I also purchased this chest of drawers.  I can't remember at which store though. 
It was so nice to spend time with my man, just us, and not have to wrangle a toddler the entire time.
We arrived in Eureka Springs and I was totally surprised by the charm and adorableness of this little town!  Scott has been trying to drag me here for 9 years, since we met, and I have been totally uninterested because it seemed so Branson-Silver-Dollar-Cityish to me.  (Sorry Branson lovers.)
We stayed at the Flatiron Flats right in the middle of town.
This was the view from our balcony. 
We shopped and ate.  And shopped and ate some more.
There is one thing that ranks right there with furniture and painting and it's food.  I get so excited about it.  I love it.  So if Refunking doesn't pan out for me, then maybe I will try my hand at being a foodie blogger? 
(No, I wouldn't be any good at it, but if you are in the OKC area please go check out my friend Katie's blog, Dishin' & Dishes.  She always knows the great spots to eat.  And she can also be seen on  Freedom 43's Rise N Shine on Wednesday mornings.)
But here are my fave places to eat from the weekend.  Put them on your list and you won't regret it.
The Mud Street Café – I had the mushroom and spinach omelet.  
Local Flavor was recommended by our property manager, who was also a banker.  Bankers always know the great places to eat because they have expense accounts.  Trust me, I know. 
We also had a special fancy dinner night out at the Grand Taverne.  The steak rivaled a Chicago Steakhouse.  And it was also special because Jerry Yester from Lovin Spoonful was playing the piano and we had a front row seat.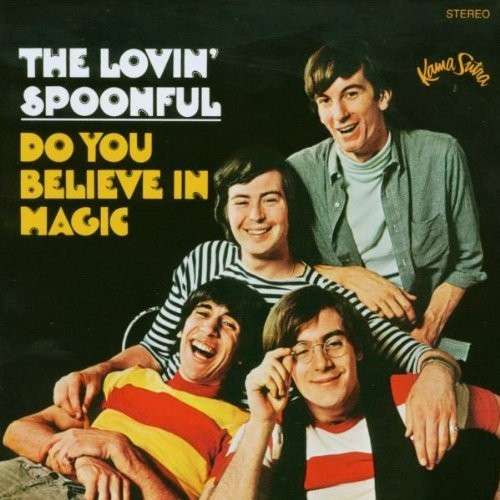 Ok, I have no idea who The Lovin' Spoonful is or what songs they sang.  But everyone seemed to think it was a big deal.  Old Jerry sang some Monkey's covers, so it made me feel like I knew something about something.
And I even ordered dessert and coffee, old lady luncheon style.  I love coffee and dessert.
Do you like my JCrew knock-off bubble necklace?  I got it at Showplace Market by the way.
We headed back home on Sunday morning, stopping off in Springdale once again to pick up the pieces I purchased on Friday there.  It was raining off and on all weekend so we didn't want the furniture to sit in the bed of our truck all weekend getting soaked.
And look what we drove by.
Joshua Duggar's car lot from the show 19 Kids and Counting.  Am I officially a dork or what?  I have probably seen every episode of that show from when I was on maternity leave and up nursing at all hours of the night.  I so wanted to stop by, but in the spirit of not waving my dork flag too high, I decided not to.
It was a great trip and I would highly recommend it for a quick getaway with friends, another couple, and we are even thinking about going with my parents next time around. 
Have you been to Eureka Springs?  What is on your must see or eat list that I missed?
I cut a few inches off of my hair today.
I know this is a furniture painting blog, but I know you gals can appreciate a good before & after.   Nothing drastic… But I am trying to get the balls transition to this hair cut:
Or something like this…
We will see.
On another note me and my hubs are headed to Eureka Spring, AR for a romantic weekend to celebrate our 5-year anniversary today!
I love you Scottie-poo (he's probably going to kill me when he sees I typed that!)!  You are my rock, supporter, best friend, and the most wonderful husband I could ask for! 
And, my husband is so wonderful, he is letting me stop off in Springdale to hit the Flea Markets all day long!  So now I can bring back some goodies for ya'll too!  Hope your weekend is wonderful!
It's been exactly 2 months and 7 days since I left my job as a corporate professional as a VP at a bank to pursue growing my business, Refunk My Junk, full time.  And just in case you missed it, you can read more about my decision to leave my job here and here.  So how has it been going thus far?
Last month was a record month in paint sales, so I am not on food stamps, you will be happy to know.
I was able to attend the Haven DIY Blog Conference in Atlanta, GA.
I had enough time to clean out my garage and give one blog reader all of my latex paints and glazes I no longer use.
I participated in my first craft show, The Junk Hippy Roadshow.  I was never able to do any events like this before because of my work schedule.
I also signed on to carry another paint line, in addition to CeCe Caldwell's.  Miss Mustard Seed's Milk Paints will be hitting the shelves in a few short weeks.  I would have never had the guts or the time to do that if I was still working full-time just because I knew I couldn't manage one more "thing" on my plate.  But, now I can confidently say YES  to Milk Paint and know I can serve my customers and my market. 
I had the time to finally paint my dining room table.
I taught 4 workshops in 3 weeks.
Two mini-workshops at Showplace Market.
And an Advanced Workshop, where we had so much fun I forgot to take pictures.
And A Refunking 101 Workshop.
I have been able to spend more time with my two favorite guys.
And we have even visited the Children's Museum and Science Museum.
When I was working full-time and Refunking on the side, I rarely got to do anything fun.  Now, I get to slip a little bit of quality time and joy into my week without feeling like I should be working, answering emails, or posting on my blog. 
I also got to attend a 160-mile garage sale in Arkansas.
I am now planning more workshops (be on the lookout for more mini-sessions soon), hosting a Junk Swap in October, and participating in Affair of the Heart in October.
I am slowly figuring out my new routine, but I haven't perfected my schedule just yet.  Sometimes, I look down, it's 3 o'clock and I haven't even put a bra on yet (because I have been working, not because I am being lazy bones).  I also wake up at 5:30am, thinking about all of the things I need to do, so I sneak out of bed and start working before Axton is awake.  It's such a productive time of the day for me and I don't like being on the computer when he's awake.  His 3-day/week Mother's Day Out starts Sept. 5th, and honestly, I can't wait.  It's hard to be productive with a toddler around, but I am enjoying all of the fun we are having together too.
I have never worked this hard before, but I have also never enjoyed what I do so much.  I have taken a day off here or there, but for the most part I feel like my brain or my hands are working 24/7.  Maybe I will learn to shut it off.  Maybe I won't. 
Either way, since my last day at the bank has come and gone, I have not regretted this decision for one second.
If you are a WAHM, what is your secret to success?  Maybe someday I will be an expert at the balancing act that is self-employment.  But until then, I will just wing it and enjoy the ride while I am at it.
Okay, so where did I leave off?  Oh yeah.  I was crying and feeling sorry for myself. I had an amazing job (albeit, one I was no longer passionate about) , was making a nice living, but I was miserable because my business had grown too large for me to manage it all.  I knew I wanted to Refunk full-time but how could I give up my salary that we depended on?  Could I give up my fancy title at work, my designer handbags, and pumps and trade them in for paint brushes and thrift stores on a full-time basis?  I just didn't know.
So for 6 months I mulled over the decision.  Oh, and did I mention that I cried some more?  And I got even more miserable?  I weighed the pros and cons.  I know what it takes to run a small business… on paper, anyway.  I did SBA lending for Chase Bank for many years and helped many small businesses in Oklahoma City get started.  I know what it takes.  But could I really do it?
So I decided to go for it. 
 Officially, next Tuesday, June 12th will be my last day at the bank. 
I have booked my schedule so full for the month of June, there is no way I can chicken out now.  In the next few weeks I have a workshop, the Haven Blog Conference in Atlanta, and Junk Hippy.  It was either jump in with both feet or take 2.5 weeks of vacation.  So I jumped in.
I am really excited.
I am really scared I will be on food stamps.
I think I will miss the quiet sanctuary that is my office.
I can't wait to spend a little more time with Axton. (He will be in Mother's Day Out 3 days/wk.)
I am worried that I will fail right in front of everyone.  All 10,000 blog readers, 98 workshops students, and countless CeCe Paint customers.  In front of my son and my family. 
I can't wait to see how I can grow my business when I can actually focus on it rather then  giving it my left over time, which can be next to nothing sometimes.
I don't know what God's plan is for me.  I have prayed about this decision so much.  Sometimes, when I am painting furniture it feels like worship.  Just me, my thoughts, and God. I ask him why he put me in this position?  Is he testing my faithfulness?  I'm not saying I am quitting my job because 'God told me to do it'.  I just want to make sure I am doing this for the right reasons.  For unselfish ones.  It would be a heck of a lot easier to just keep working and shut down Refunk My Junk.
I am just a regular person, a banker for 14 years, a girl who loves to paint and be creative, is passionate about helping people with their furniture painting projects, gets excited about making people's homes look custom and expensive on a budge, and knows a little bit about running a small business.  I am not a painting prodigy or some sort of professionally trained interior decorator.  I am just me and this is my life. 
There are different kinds of spiritual gifts, but the same Spirit is the source of them all. 5 There are different kinds of service, but we serve the same Lord. 6 God works in different ways, but it is the same God who does the work in all of us. 1 Corinthians 12
I don't know what God has in store for me.  I am trusting in Him and hoping for the best.  (And kind of secretly expecting the worst.  But that is just my personality! I can't help it!)
Until now, I have never paid myself one dime from my business.  I just kept reinvesting it back into it.  To make it better. I occasionally treated myself and my Mom (who is my wonderful workshop assistant) to a pedicure and a dinner out to reward ourselves for our hard work.  And that is how I knew it was my passion.  I did it for FREE.  Because I LOVE it. 
And now I get to do what I love everyday.  I get to grow something that is my own.  I get to make money doing what I love.  I couldn't be more excited. 
Thanks for listening to my worried little heart throw up all of this internal conflict onto my blog. Sometimes you just gotta get it out. 
Allison G., Officially the President, Owner, Artist, and Instructor of Refunk My Junk, Inc.  Oh.  And many times I am the janitor too.
It's time to spill the beans on what has been going on in my life…  I keep trying to write this post but I just haven't been able to.  Why?  I don't know?  Maybe because I want to seem strong.  Sure. Confident.  But the truth is, just like everyone else, my mind is filled with second-guessing, doubt, and sleepless nights worrying.
Let me give you a little background on how I started Refunk My Junk, just in case you are new here… 
I started this little business as a hobby.  I had sold some painted pieces for a few years on Craigslist and in February 2010 I decided to incorporate Refunk My Junk, Inc. and take a baby step in seeing what this little hobby of mine could really do.  I had so many reasons not to do it.  I had a 7 month old baby, a full-time job as a Vice President at a corporate bank, and a husband, who although is the most supportive and patient man I have ever met, he deserved my time and attention too.  But God has placed this desire in my heart and there was no denying it anymore. 
I loved painting furniture but my passion was helping people with their own furniture painting projects so I started a blog to compliment what I was already doing .  I wanted to share my struggles as a working mom, business owner, and show how and where I find my pieces of furniture and give tips on how to transform your own.  So I started posting.  And then the crickets started.  No one. No comments.  Nothing.  But I kept at it.
In May of 2010 (only 1 year ago!) I opened my first booth in a multi-vendor market.  It was a new market and the owner offered me free rent for 6-months.  I felt that God was giving me NO excuses not to move forward. 
Here is a picture of my first booth.  A little sparse, but I felt proud nonetheless!  My first check that month was $74.00.  I felt discouraged but I just kept on thinking… Baby steps, baby steps…
I also decided to start offering latex painting workshops at the same time, and I just about peed my pants when the first person signed up!  I was thinking "what if no 0ne comes?"  "what if people don't like my techniques?"  "what have I gotten myself into?" .  But that first class filled up. There we were, in a warehouse, teaching others how to create gorgeous furniture and helping them learn from all of the mistakes and money I had wasted trying to refinish my own furniture.
Here is a pic from our first workshop!

So the months went on and my furniture painting checks got bigger, my workshops always sold out, and my blog traffic grew a little bit each month. 
Then 2012 came and I knew I had to make some big changes if I wanted my baby business to become bigger.  I moved my retail space, opened a second location, and was offered the opportunity to become a retailer for CeCe Caldwell's Paints.  I also relocated my workshops to The Edmond Fine Arts Institute, a more art-centric location.  I was also asked to do a few segments on our local FOX news station, which was totally out of my comfort zone, but it ended up being really fun and easy!
But with this crazy growth also comes sacrifice.  My travel schedule for the bank picked up and I was out of town a lot.  I started working 24/7, either on Bank related projects or Refunk My Junk related projects.  I still enjoyed my career and I had worked on building it for 14 years…  But I have started to have no life, my friends wonder what the heck was happening to me, and I also felt like I was leading a double life. 
I would wake up early, do my FOX 25 segment, and then shower, put my suit on, and show up at the office with a smile on my face.  It just didn't seem like that suit was "me" anymore.
I knew something had to give in my life, but what?  I can't shut my business down… I can't give up my career, my salary, my expense account, and this identity that I had made for myself. So I did what I always do when I am overwhelmed.  I cried.  A lot. And then I cried some more.  Some people release stress in different ways.  I cry.
So what is the next chapter is this story? I am going to continue Part 2 of this post on Wednesday.  I hate super long blog posts!  I get bored halfway through… So I will spare you the boredom, give you a little break, and finish up the post on Wednesday.  Do you see a nervous breakdown in my near future?
(You can catch the second part of this post here!)
But now, down to business… I forgot to announce the Junk Hippy Roadshow tickets giveaway winner! (See… That's how crazytown my life is right now!  I can't even draw a darn name in a timely manner!) 
Sarah Sweeney is the winner!  Congrats!  Email me at allison@refunkmyjunk.com to claim your tickets!  Can't wait to see you all at Junk Hippy!
If you read my blog on a semi-regular basis then you are familiar with this picture of my buffet in my dining room. This project has been featured on several
other blogs
and is one of my favorite pieces ever!
My friend was going to give it to Goodwill and I convinced her to give it to me.  This was in 2009 and I had just started to get a little more adventurous with my painting skills.  I had never tackled harlequin before and this was my first stab at it.  I probably spent 9 hours painting this buffet. 
It was a time in my life when I was really feeling depressed; My hubs and I had been trying to have a baby for almost a year and I had a job I hated and a boss I hated even more.  This project helped me release so much of the stress and frustration I had been feeling.
I had recently considered selling it but I just couldn't bring myself to do it.  This buffet is always commented on when someone comes over to my home and was part of the reason I started my business.  People would always say "You are so talented!  You should do that for a living!"
Of course, at the time, I laughed at them! Ha!
So last week I unplugged my scented plug-in thingy from the wall to vacuum and sat the plug-in down on the buffet.  And this is what I woke up to. 
The scented oil had leaked out and stripped the paint off the top. 
Every time I think about it I want to cry, but I haven't let myself yet.
It's not fixable and I will probably just have to paint over the top of the buffet.  I didn't know how much this piece of furniture meant to me and now it's ruined. 
It's still in my dining room and I don't plan on moving it anytime soon.
I might plan a small memorial service for it, that is how upset I am!  Ok, I am not that sad.  It's not a human or even a pet.  It never hugged me and I never had to change it's diaper or wipe away it's tears.  I guess a part of me looked at that buffet and appreciated the journey that the past 3 years have been.
I'm sad and I know I will eventually get over it.  I think I need to buy myself a really fabulous piece of furniture to replace it and make me feel better, don't you think?

Did ya'll think I had fallen off of the earth with my blogging hiatus this past week?
Don't worry, I'm still here. Lucky you!
I went to LA for my work Christmas party last week. Doesn't that sound glamorous? It consisted of me landing at LAX on Friday morning, checking into my hotel, going to the party, and then getting back on a plane home on Saturday. Not so glamorous.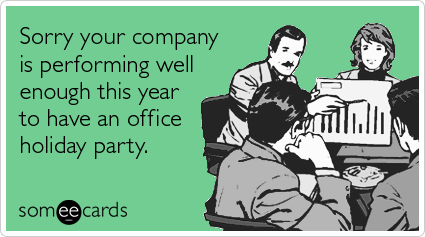 But I did win a video camera at the party, which I promptly returned at Wal-Mart and bought a Singer sewing machine. I bought the
Singer 6160
, from what I can tell it is
very basic
, which is what I wanted.
Fancy = Intimidating.
I am pretty darn excited/nervous to get my sewing adventure started.
I will let you know how it goes.
So, back to the blog.
Here is what I have up my sleeve in the upcoming weeks that you won't want to miss out on.
My Holiday Home Tour and a Deco Mesh Wreath Giveaway.

Announcements! This is another reason I have been so busy! I've got some BIG changes coming for ReFunk My Junk, and I will be announcing something new each day the week before Christmas, and then end all of the excitement with a Workshop Giveaway!
It's gonna be a fun week.
On another note, what do you have left on your holiday checklist? If I could get my sh*t together and get my Christmas cards in the mail this week, it would be a miracle. Am I the only one behind?
So stay tuned for a fun filled week-of-Christmas here on the blog and leave me a comment telling me I am not the only one slackin' in the Christmas department.

Thanksgiving has come and gone and I didn't post a word of gratitude, or post on Facebook what I am thankful for everyday, or make a turkey centerpiece out of a paper towel cardboard roll.
Gah, don't I seem ungrateful?
Give thanks in all circumstances; for this is the will of God in Christ Jesus for you. 1 Thessalions 5:18
This could not be more true.
I could act like my life is so perfect and I have so many things to be thankful for in my shiney, wonderful, world. But it's not perfect and I LOVE THAT! I get to be ME on this little blog and I don't apologize for it!
To be honest, I have had some extremely rude and terrible interactions with other business women in the past few weeks. And guess what? I am thankful for those interactions. They have steered me in a direction I might have never taken.
So, yes, I am thankful for my supportive husband. My perfect, adorable, tickle-worthly 16-month old son. My amazing best friend. My two sisters. The fact that I can squeeze my butt into a size 6 again.
Yada, yada, yada….
BUT, take time to be thankful for those not-so-pleasant moments in your day too. You never know where thet might lead you.