Do you have a girl crush?  I do.  And her name is Tori Spelling.  I have had a secret obsession with her and I think I'm ready to unveil it to you now.  Let's define my obsession, shall we?
I watched my fair share of 90210 as a girl but my infatuation with all things Tori didn't start until my adult years.  First she came out with her own line of jewelry on QVC.com and I fell in love with so many of the pieces.
I bought this one 5 years ago and I still love it to this day.
Photo Source: Just Jared
And I have this Ring and polish set from QVC.com too. Hello?  Matching your jewelry to your nail polish? Genius!
I have also read all of her books.
sTORI Telling
This book has lots of behind-the-scenes 90210 goodness in it as well as how her and Dean both cheated on their spouses to be together, lots of dirt on her childhood, and so much more juicy celeb gossip.
Mommywood
is also on my shelf.
And I even purchased a signed copy of celebraTORI: Unleashing Your Inner Party Planner to Entertain Friends and Family
for myself for Christmas.
I played a joke on my sister and told her that Tori reads my blog and personally sent me the signed book.  Then I proceeded to nervously laugh which gave me away.  Oh well. A girl can wish!
Tori also owns a vintage and antique store in Sherman Oaks, CA.  Talk about a girl after my own heart!
The store is called InvenTori and I tried to go there when I went to LA for my corporate job but never could make the time. Boo.  I have bought a few things from the store online, like this Ikat bag (which is no longer offered on the site).
She also has a craft line at Michael's & Jo Ann Fabrics called Styled by Tori Spelling. Wah!  I want my own craft line too!
And to secure her status in the craft world she also hosted Craft Wars on TLC.  I have a Google alert set to email me if they start auditioning for the show again.  I. Must. Win.
To further solidify my now not-so-secret obsession, I have probably never missed an episode of her reality show on Oxygen.
And every almost every haircut photo I have taken to my sister/hairdresser for inspiration for the last five years has been of a Tori bob.
I love that she admitted to getting pregnant while breastfeeding her 1 month old baby.
And I also love that she gets a little puffy while pregnant, just like the rest of us.
I love her decorating style. Doesn't that wallpaper remind you of this table?
Photo Source: She Knows Parenting 
Lastly, I think all of the above mentioned makes her a killer business woman.
I basically want to be Tori when I grow up. If I could only have my own Craft line, perfect bob haircut, host a reality show about crafting, and have stellar interior decorating skills.  Whew!
Who is your secret girl crush on?  Join the convo by leaving a comment, following on Facebook, and Twitter.
I have been debating if I should write this post.  Will I open up a can of negative worms if I do?  I want Refunk My Junk to be a positive place to come, get inspired, share tips, tricks, and ideas, and be a forum for DIY opinions and products knowledge.  But owning your own business and DIYing furniture is not all roses and fairy wings.  Sometimes it's ugly, nasty, and just plain scary. 
This past Saturday I held a workshop and my camera was stolen by a student in the workshop.  Yes, my brand new Nikon D5100 with a special lens, professional memory card, and awesome chevron camera strap.  I set the camera down prior to the class starting and by the time 10am rolled around, we started doing class introductions, it was gone. 
My Mom felt like it was stolen.  I wanted to believe that I had just set it down in a weird place.  So I proceeded to tear everything apart for the entire 4 hours of the class, attempting to act calm in front of everyone, while holding back tears.  Deep down I knew it was stolen.  But I didn't want to believe that someone would do that to me.  Especially someone who took a class from me.  When someone can afford to pay almost $200.00 for a furniture painting workshop it's not like they are from the low-end of society.  As soon as everyone left I proceeded to cry on my Mom's shoulder in disbelief.  I still didn't want to believe it was true.
I decided to file a police report in case the person who stole it tried to pawn it.  That way the serial numbers would be on file.  My Mom had her suspicions of who in the class took it.  I just wasn't sure and still didn't want to believe it.  But when we gave that person's name to the officer, they pulled her criminal record, and there was the proof in black & white.  She had felony charges dating back to 1975 until 2003 of burglary, theft, and credit card fraud.  I was shocked. 
This woman looked me in the eye, stole my camera, and then proceeded to sit in the front row and take a 4.5 hour furniture painting class from me!
I have a picture of the person, their address, phone number, and even text messages from this woman.  I am not going to post them because this is not intended to publicly embarrass her.  (But she is in this Facebook photo I posted on my page.  Can you guess who it is?  Nope.  Didn't think so.)
Yes, I hope she gets caught.  Yes, I pray I get my camera back.  I hope she reads this post, feels terrible, and returns it to me.  But I am not trying to publicly humiliate her. 
I am writing this so that you know that I will not let this person steal anything more than my camera.  It won't steal the joy I get from teaching classes.  I didn't let it steal my Mother's Day.  I won't let her steal my belief that most people are good. 
But I will keep my eyes more open in the future.  So, when you see my blog, and the photos are from my iPhone and not beautiful, professional looking, magazine worthy photos, you know why. 
I have to save up another $1000.00 to buy another camera.  It will take me some time but I won't let her, and her bad decision, ruin this blog or my business. 
Have you been jacked by someone too?  Was it hard to not allow them to steal your joy too? Tell me I'm not alone and join my pity party by leaving a comment.   No more negative posts, I promise, I just had to get it out and I knew ya'll would understand.
Arrows and Aztec prints are all the rage!  And I can't help myself when it comes to anything with arrows in design.  My opinion is arrows are stemming from The Hunger Games craze + Chevron = Arrows.
Here are some of my fave arrow inspired ideas as of late:
My love for arrows spiraled from the purchase of this Threshold™ Embroidery Linen Arrow Decorative Pillow from Target. I bought it for my master bed makeover (I swear I am soooo close the being ready for a reveal!). The online price says $24.99 but I got mine for $17.00 on clearance at my local Targhetto.
Our Humble Abode made her own arrow stencil.  I gotta give props to a gal who makes her own stencils.
Zinc Door carries this jill rosenwald fallon hand woven arrow rug in winter white & papaya.  Obsessed.
Arrow wallpaper by Cavern Home in Tapestry Zuni.  Only $155/roll.  Ouch!
Colorful Collaged Arrow print by The Curious Nickel.  Only $15.  More like it.
Tiny Arrow Necklace in Rose Gold from bySiukwan.
Arrow Changing Cover in Marine via Etsy in the iviebaby shop.
Arrow Quilt by LurelsQuiltsAndMore
Arrow Scattered on Cream fabric from Spoonflower.
Vintage arrows on display in a foyer.  Love the thought of this.
Can't find the source for this pic?  Do you know where it's from?
Now I am pondering what I can whip up in the way of furniture and arrows?
I am headed out the door to Wichita, KS today to join a workshop with Jennylyn Pringle, the President of Homestead House, the company who manufactures Miss Mustard Seed's Milk Paints.  I can't wait to share with ya'll the new Milk Paint techniques I will learn!
What are you thinking of arrows?  Point me in the direction of your thoughts by leaving a comment or joining me on Facebook or Twitter!
I have a real problem with hardware for furniture.  I buy them when I don't need them.  With no project in mind.  No piece of furniture or plan for their use.  Some women love shoes, I love knobs. At least that is a cheaper habit.
I decided to put my hoarding of knobs to good use and change out the hardware on this buffet.
I had two of these Through the Woods knobs from Anthropologie saved for a rainy day.
Previously this buffet had red glass knobs adorning it's drawers but I am slowly weeding out all of the red hues in my home.  I replaced them with gold hardware from Hobby Lobby ($2.00 each at 50% off.  Did you know knobs are always priced at 50% off at Hobby Lobby?  Not good for my addiction.)
I saved the expensive Anthro knobs for the two opening doors.
And remember how this buffet had a run-in with a Bath & Body Works scented plug-in?
I couldn't bear to repaint the top of the buffet so I just covered up the mess with this tray I made on a FOX 25 Segment.
I love the new knobs and even though the Fox heads are kind of quirky, it is so my style, and that is what matters.
Where is your favorite place to buy hardware for furniture?  Am I the only one that hoards weird stuff, like knobs?
Today is the last day to secure your spot in this Saturday's Furniture Painting Workshop at Showplace Market!
We never have openings in our classes, as our June Class is almost full!  This is a great chance to slide in last minute if this has been on your bucket list!  You can reserve your spot by clicking here!
Also, I will be at Serendipity Market tonight from 6:30pm – 8pm hosting a free demo of CeCe Caldwell's Paints & Miss Mustard Seed's Milk Paints at their Mom's Night Out.
Either way, I hope to see YOU in the next few days!  Stop by, give me a hug, and get your questions answered for all of your weekend projects! 
The countdown to Mother's Day is on! Who's ready?  If your answer is "NO" then let me give you a few hints for that crafty, Pinterest loving lady in your life.
30% of the peeps who read this blog are men. No excuses this year guys.  I am doing the work for you.  Print this post and out get after it.   Or if you want to drop a subtle hint of a few things YOU might like to make an appearance on your special day then feel free to forward this blog post to your hubs.  Now that we've covered all of the bases on how to make this blog post work to your advantage, let's dive in to this Momma's Day roundup of my favorite gifts (and a few hints I'm dropping on my baby daddy as well.)
The card is the foundation of any gift.  If you open the card and it sucks then you pretty much assume that the gift will suck too.  Just sayin'.  (And not to seem totally selfish and materialistic but Gifts are my 3rd love language. I love them. Small or big, inexpensive or fancy, I love gifts and I love giving gifts even more.)
  I love any type of stationary and this Mothers Day Card from QuillandFox via Etsy will scream "fasten your seat belt, the gift you are about to open will knock your rubber cleaning gloves off!"
What an awesome way to spend time with your mom then by attending a canvas painting class together!  There are several here locally in OKC and one worth mentioning is Wine & Palette.  You simply show up, open a favorite bottle of wine, and get inspired by local artists who guide you step-by-step through a featured painting.  And at the end of the night you get to leave with your own masterpiece!  I am personally giving this to my Mom for Mother's Day and I am probably more excited than she is!
Another unique gift idea is a gift certificate to attend a Michael's Craft Class.  Michael's classes range from cake decorating, oil painting, jewelry making, Martha Stewart Crafts, and Scrapbooking! To present her with this unforgettable gift, print out the Class Calendar, attach it to a paint brush, charm, or an item themed towards her interest, along with a gift card for the class.   Mom's rarely take time out for themselves and this is the perfect excuse for her to get away, guilt free, and tap into her creative energy.
A gift basket full of DIY or crafing goodies would make any crafter swoon.  Craft supplies can really add up! The below picture is a DIY Wedding Basket  but you could adapt the same concept for Mother's Day.
This adorable new apron from Funktion can do double duty for gardening, used as a tool belt, and can hold your brushes and tools when working on projects.
PS:  I own this exact apron!
Magazine Subscriptions are a luxury that Mom's usually don't indulge in the time it takes to read them or think about purchasing one for themselves.
HGTV Magazine is a must-have in any DIYers mailbox.
If you live far away from your BMF (Best Mom Forever) this map from Everyday Atlas will melt her heart.
And this rustic frame from The Little Mason Jar would be perfect on a nightstand.  As a busy Mom I need a reminder, next to my bed, to thank my Savior for my blessings before I turn off the light.
I know I am biased but a Refunk My Junk Workshop Gift Certificate would definitely make any lady smile.
If none of these gifts are right up your alley, you can never go wrong with a pedi or massage!
What is on your Mother's Day wish list?
I have been searching high and low for a honeycomb shaped stencil since I posted about my obsession last week.  After perusing all corners of the internet I came up empty handed.  I took matters into my own hands and whipped up a printable stencil and painted my son's toy box.  I loved how easy this project was so I just have to share my free printable stencil with all of you! 
First you need to print out the stencil on regular old printer paper and cut it out.
I traced the stencil onto an old file folder.  This allowed me to have firmer paper when I outline it onto my furniture.
Then I cut it out.
I painted this toy box using a 4oz sample of CeCe Caldwell's Chalk and Clay Paints in Santa Fe Turquoise with a smidge of Cottonwood Sienna to give it a vintage green hue.
I measured the middle of the toy box , using a leveler and a piece of chalk, I drew a line to keep me centered when I outlined my honeycomb pattern.
And then I started tracing. And tracing.
I have to give a shout out to my mint green nail polish.  Yup.  Minty fresh nails. 
Here is the top of the toy box all traced up.
To paint over my chalk outline I used a small angled paintbrush.  When painting small patterns I prefer angled brushes because I can move my brush in any direction and still get a crisp, clean line.
I chose Nantucket Spray for my honeycomb color.  It has a soft hint of mint to it.  Do I need to remind you that I lurve mint?  
Once I had the top all painted I couldn't resist standing back and admiring it.
More lovely honeycomb.
I also painted the bottom molding and the lip of the lid to give it some extra umph and sealed it with Durable Satin Finish to protect it from sticky toddler hands.
I am so happy with how this little project turned out!  And in case you are wondering if all of that tracing is worth it, I timed myself, start to finish, on the entire project.  It only took me 45 minutes to trace the whole toy box and then paint over the chalk outlines. 
If you are wanting some honeycomb in your home you are in luck!  You can download the free printable stencil here!
What are you planning on honeycombing?  A wall?  A painted rug?  I would love for you to share your projects with me by posting a pic on my Facebook wall or send me a tweet on Twitter!
Have a great weekend and happy honeycombing!
Have you noticed the color mint around every corner this spring?
I have been daydreaming of owning a new Mint Green purse so I can appear to be dressed on trend instead of looking like a thirty-something mom wearing yoga pants. So I snatched up this mint green Deena & Ozzy bag from Urban Outfitters on Ebay for only $40! Holla!
I think the whole Mint Green trend stems from Emerald, the 2013 color of the year. Mint is Emerald's younger sister like Skipper is to Barbie.
Notice all three of these dolls are wearing mint?
Let's look at some more mint-spiration, shall we?
First, we have to mention CeCe Caldwell's Chalk & Clay Paint in Kentucky Mint.
Photo source: It's Rustic Living
And Nantucket Spray from Uniquely Yours or Mine.
Mint Fleur Chinoise Pillow from Houzz.com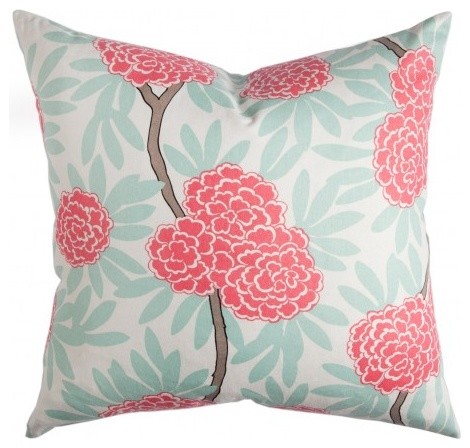 Minty Scarf from Gertie Baxter
Minty Chevron Fabric via Spoonflower
Mint Inspired Wedding via Pinterest
Bold Mint Color Blocked Dress from Urban Attic
My Roots Customizable USA Travel Map with Mint Background is only $25 on One Kings Lane ! Might have to order one of these…
I have also been hunting high and low for a pair of mint skinnies. I found these at Target but their size "large" is actually meant to fit a small child. Bummer. I settled on this pair of Calvin Klein's at ROSS for only $16.99 (originally $69.00 from Macy's here). I can't get enough pairs of colored skinny jeans.
Apparently I have hitched a ride on the Mint-Colored bandwagon since I bought two items in this hue! How to you feel about Mint? A hit or minty miss? Leave a comment or join the convo on Facebook and Twitter.
Have you heard that CeCe Caldwell's paints has added a new paint color to it's already fabulous line of paints?  Let me introduce to you the new TRUE dark black… Beckley Coal!  I am such a fan of pops of color so I rarely sell black painted furniture.  But Beckley Coal is too pretty to pass up.
I knew I had the perfect project to put Beckley to the test.  This old coffee table was looking pretty worn.  But I saw it had great potential with it's curvy lines and casters.
I popped open a 4oz Sample of Beckley Coal to see how far I could stretch it on this project. 
Did you notice how I misspelled Beckley as Beckely on the label?  Douh!  I had to run a new batch of labels but it was a good excuse to keep this sample for myself.
I'm not lying when I say the coverage is crazy.  It only took 1 coat and 3/4 of the 4oz sample. And I know they say "watching paint dry" is boring but watching CeCe's paints dry is always amazing to me.
I used this painted wallpaper template from Jones Design Company and traced the outline with a piece of chalk.  I then took some gold craft paint and painted over the outline. 
It's not perfect but I am telling myself the imperfections give the coffee table a touch of whimsy.
I also highlighted the details of the piece with a thin line of the gold paint.
I love the hardware.  Notice the honeycomb of the handles?  It is feeding my new honeycomb obsession.
More great detail and more imperfect painting.  I sealed the Beckley Coal with 2 coats of Clear Wax for more durability.
I do love this piece so much.  I wish I could keep it.  But I always wish that so I am used to it.
Sadly, I don't have Beckley in my online store yet because I have sold out of it so fast in my retail stores. I always have a love/hate relationship with selling out of stuff.  But keep an eye out over the next week and I will have it soon.
Or look for your closest retailer here.  Maybe they have better planning skills than I do and will have it in stock. 
How do you feel about black painted furniture?  Love or loathe? Join the discussion on Facebook and Twitter!
Who's ready to soak in a bunch of mahvelous furniture before & after's from this month's furniture painting class?
Let's get to it!
Durenda brought this shabby and not so chic end table that had it's fair share of water marks.
She revamped it using Alaskan Tundra Green and Copper Metallic Pigments.  Love this combo!
Tammy brought this little two-tone table. (Say that fast five times!)
She used Johnston Daffodil, Clear Wax, and her new found distressing skills. 
Theresa brought this sofa table that had seen better days.
Her Spring Hill Green makeover did not disappoint.
Look at those legs! Rwrowrrr!
Kristine had this coffee table laying around from a garage sale.
She had fun refunking it using Johnston Daffodil and Clear Wax mixed with Copper Pigments.
Bren scored this amazing chest of drawers off of Craigslist for $100.00.  I love all of the detail and our whole class was fawning over this one!
I mean, look at the transformation! 
Karen lugged this old bookcase into class.
And kept it simple with conservative distressing, Smokey Mountain Grey, and Clear Wax.  A simple yet effective project that I secretly wanted to take home with me!
Rima is a talented permanant makeup artist and now she can add talented furniture painter to her resume as well!
She used Seattle Mist and metallic silver pigments in her Clear Wax.
Here she is Refunking away!  And I secretly have a crush on her awesome blue hair!  I wish I could get away with something fun like that!
Lynda had this traditional Duncan Phyfe end table. 
She was able to turn it up a notch using Destin Gulf Green. 
It was such a beautiful day we were able to eat lunch in the courtyard at The Fine Arts Institute and we also set our pieces of furniture outside to dry while we chatted and got a dose of Vitamin D.  Aren't they CUTE?
Thanks for being such an awesome group!
If you are wanting to snag a spot in one of our upcoming workshops there are still a few seats left in our Showplace Market Workshop!  You can sign up by clicking here.
See at next month's class!