Happy Valentines Day friends!  I had to share with you the most amazing Valentines Day present I got this morning…
Normally my husband, Scott, does not share my creative passion.  But today he outdid me in the creative department. Last night he informed me he needed to lock himself in the office to work on a "project".  And behind closed doors I heard our computer printer buzzing out copies for a straight hour.  "What is he up to?"   I was dying to know.  I even Googled : "Husband locked in office for Valentines Project".  My search came up empty.
And then I woke up to this basket full of cards.
With an introductory card explaining 30 Days of F.A.B. (Fabulous Affirmations Basket) with a photo inside of it.
Words of Affirmation is my LOVE LANGUAGE people. This is my own personal pot of gold.  My heart soared.
There is a card for the next 30 days – containing, I am assuming, photos in each of them. 
I snapped some photos of a few of my favorite.
For when you aren't feeling grateful.
Ugh.  Unfortunately this one probably will happen more than once in the next 30 days.
For when you are wondering about marriage.
For when you doubt.
For when you need a quick prayer. 
For when you want to see what true love looks like.
For when you need some affirmations.
I tried to Google this idea and came up empty – again.  Which leads me to believe he thought of this all on his own.  Guys, this is a real man that lives and breathes and exists!  And I have been married to him all along! 
Scott and I dated for 4 years.  We were neighbors in condos and initially just friends.  He is an excellent sales person and finally convinced me to be more than friends.  I am so thankful he didn't give up!
We got engaged while on a vacation to Vegas in 2006.  I was considering breaking up with him because I was sure he never wanted to get married (which I never told him).
We got married in 2007.
We bought our home that same year.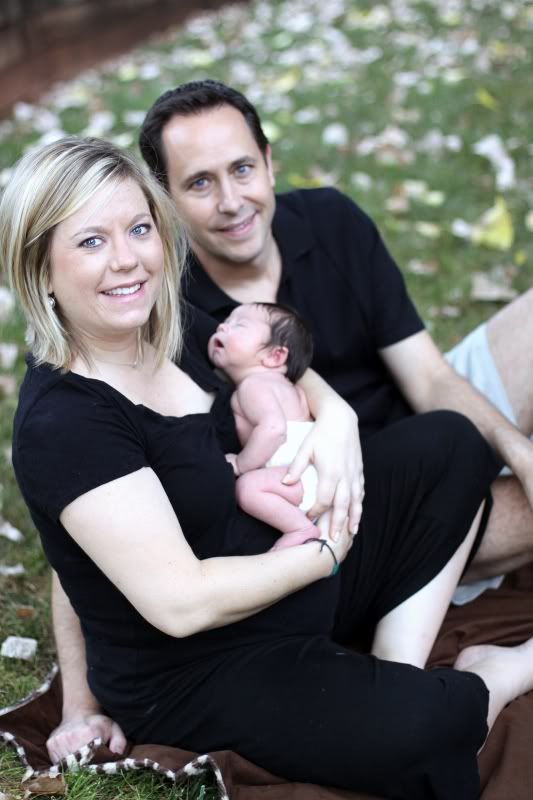 Three years later we brought Axton home.
We've had some tough times like our son's hip surgery and stay at Children's Hospital.
I also convince him to do things he doesn't want to do like go See the Price Is Right in LA.  But he had a blast and thanked me for it afterwards.
He supported me when I quit my job.
And he rubs my back when I completely overreact about stupid stuff – like chopping off my hair.
Our marriage isn't perfect, but who's is?  Today I was reminded that I wouldn't want to share this life with anyone other than him.  I am going to save every envelope and photo.  I can't wait for the next 30 days.